Azspec processed Hawk data has spectral spikes
Azspec-processed level 1b hawk data does not appear to be correct - it contains large anomalous spikes in some bands, seemingly correlated to very low data values. Eg from Nigg Bay line 3: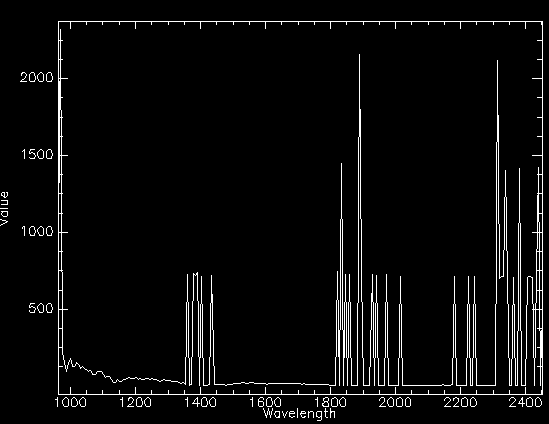 Compared to Caligeo spectrum from same pixel: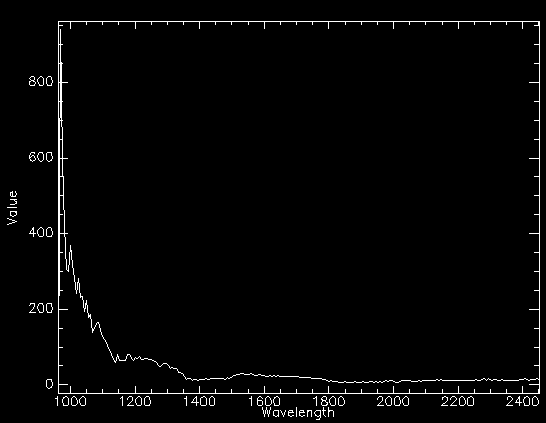 Could be underflowing, but would expect a much higher value for the spikes (~65k) in this case. Might still be underflowing and then changed by maths in azspec though.

Note extended from ticket #106, but separate to Hawk noise issue