Eagle/Hawk spectra over water have a "bump" at ~970nm
Eagle and Hawk spectra over water both seem to have an unexplained "bump" at around 970nm (upper end of Eagle's range, lower end of Hawk's). Water IR reflectance shouldn't have this bump, should just be black (exponential decay curve to very low values).

For graph below, red and pink lines are Eagle and Hawk respectively from a Caligeo-processed level 1 file, green and blue lines are Eagle and Hawk respectively from an azspec-processed level 1 file (spikes in azspec SWIR are being dealt with in ticket #110). It can be seen that Eagle starts to rise slightly at ~960nm and Hawk is far too high until about 1140nm (if not higher - hard to tell)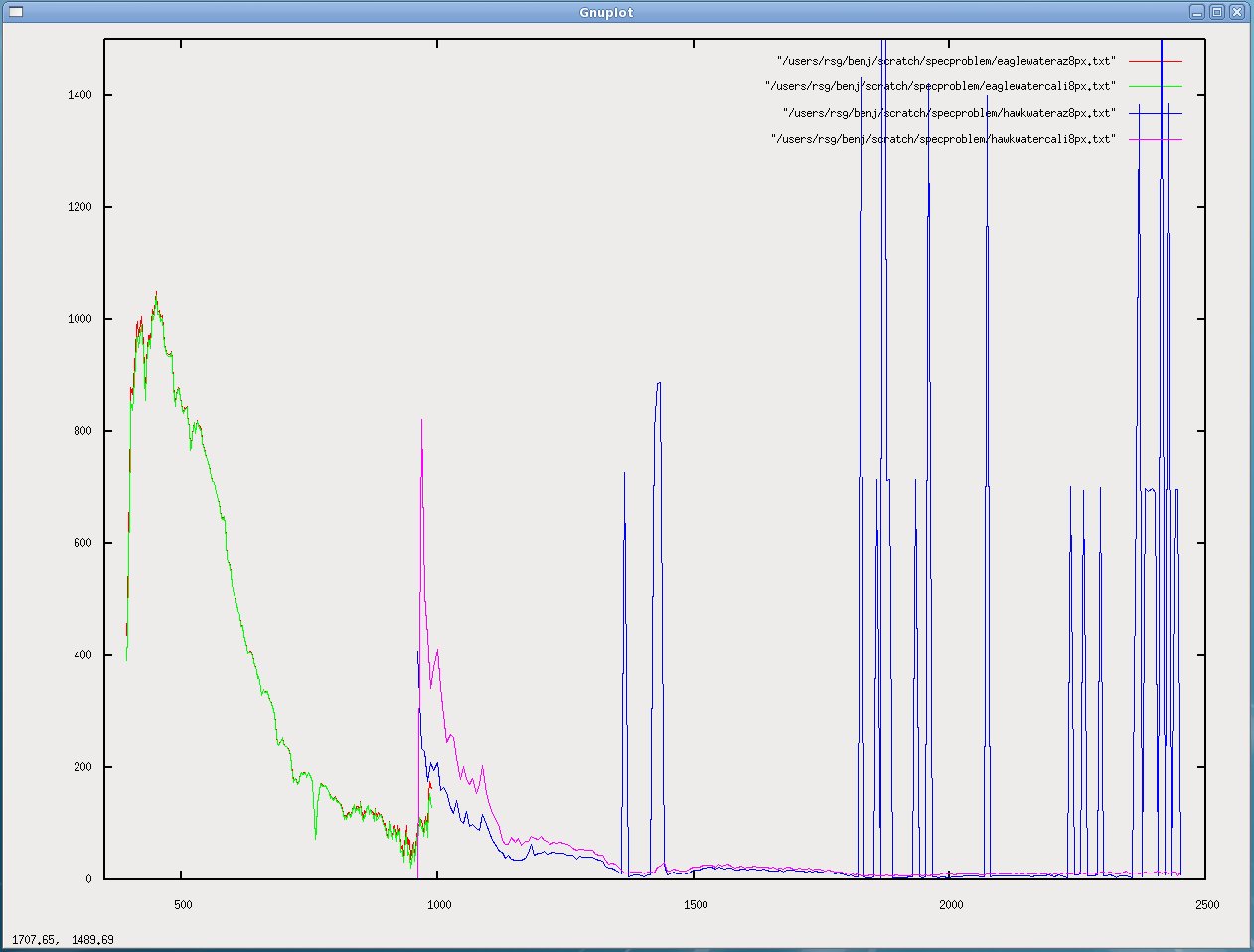 Also (may be a separate issue), there is a difference between azspec and Caligeo processed data at the short-wave end of both sensors. This may be due to handling of smear correction, but since Hawk's got the larger error and that's supposedly not smear corrected, possibly not. Note that Azspec is slightly higher than Caligeo for Eagle and lower for Hawk. In both graphs below, Azspec is red and Caligeo is green.

Eagle: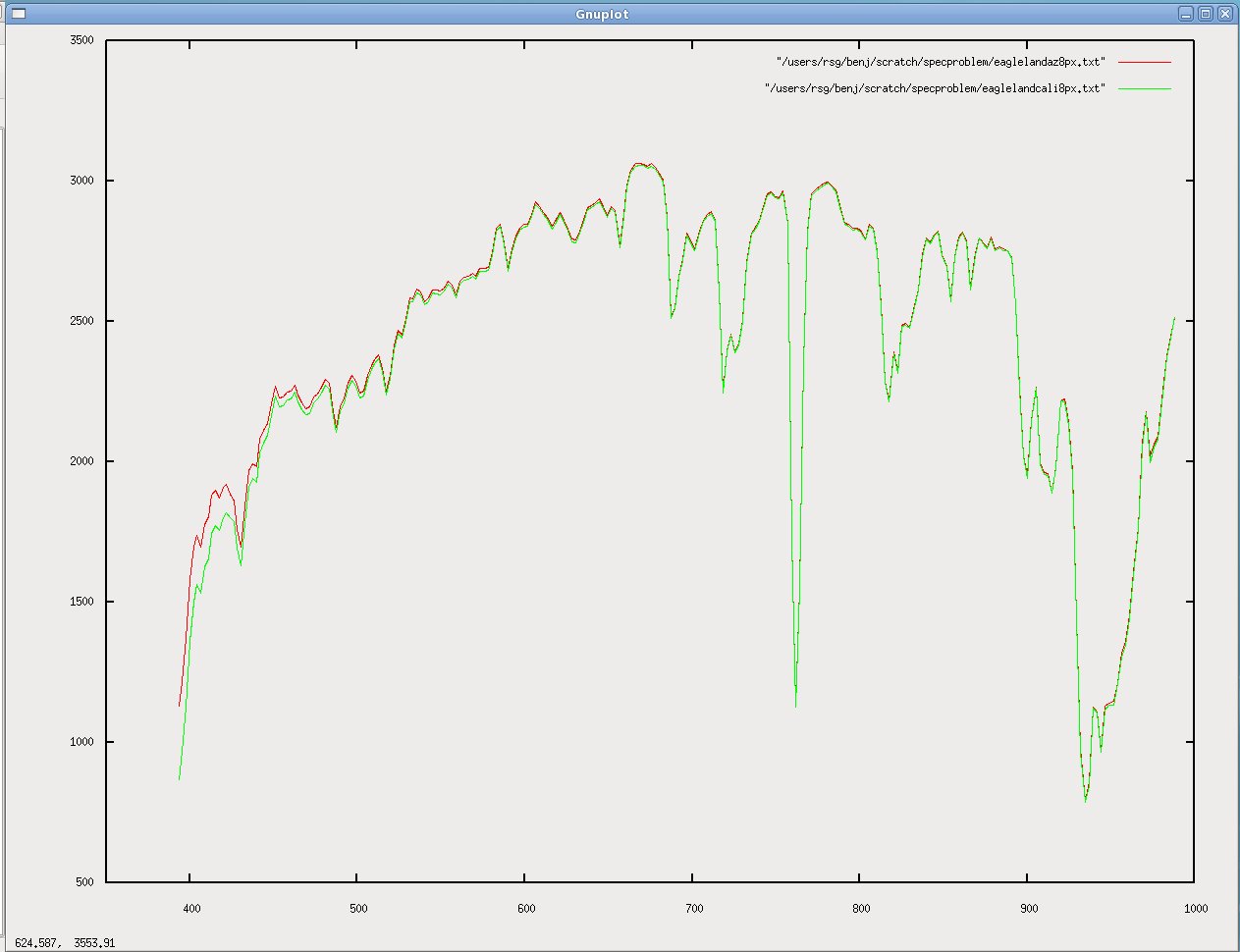 Hawk: